ARE YOU FRUSTRATED WITH YOUR BRAND'S LACK OF GROWTH
& STRUGGLING TO LAND SPONSORED OPPORTUNITIES?
...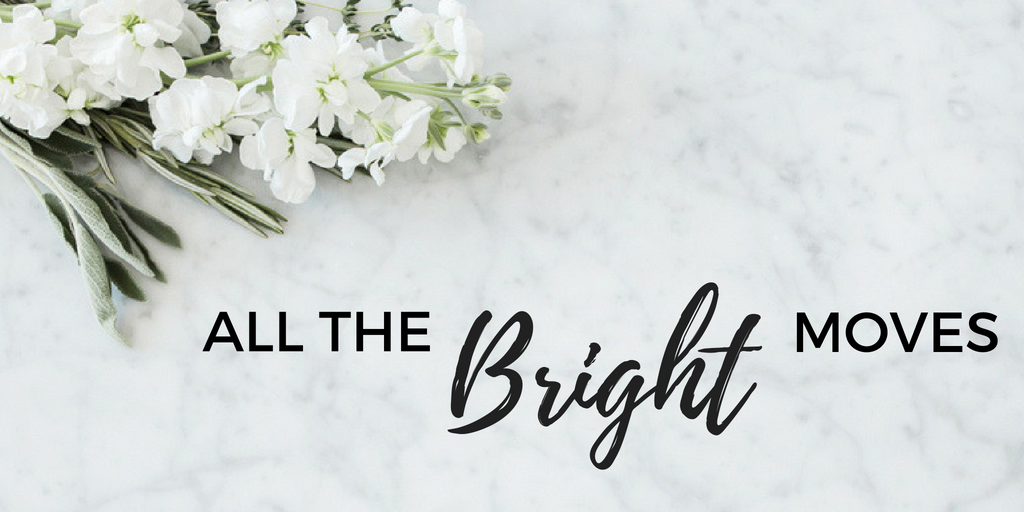 All The Bright Moves is designed to teach a current blogger how to utilize & apply effective strategies to efficiently grow his/her blog as a business. This e-course includes all my strategic efforts that I personally used to boost my personal brand on all social media platforms, as well as how I increased my page views and grew a strong engaged audience.
This e-course is intended for current influencers who are are satisfied with his/her blog platform & not looking to re-brand or re-design his/her website.
For the bundle program that includes everything found in this course + steps to starting a blog platform, please refer to Blogging The Bright Way course.
---

How to set up blog business accounts on Social Media & Gmail
Understanding Google Analytics & business profile Insights
Popular post ideas that drive traffic
Best days & times to post on social media
How to set up Newsletter list
Affiliate marketing & monetization
Best practices when promoting blog posts
Importance of joining influencer & Facebook groups
How to increase pageviews & grow an authentic engagement
Building a strong media kit
Determining price per sponsored post(s)
Influencer marketing & brand partnership platforms
How to pitch to brands & land sponsored opportunities
---

---
Unlike many blogging e-courses out there, this course is designed to TEACH you how to start and grow your blog as a business step-by-step. I will be with you every step of the way, assisting you when help is needed, and SHOWING how to set up & strategize your blog rather than offering vague written explanations.
When I started by blog in 2013, I had to teach myself everything on my own. So if there's anyone who UNDERSTANDS what you're going through, it's me. Setting up a blog & learning how to grow it to be successful can be the most frustrating thing in the world, especially if you don't know where to even begin!
That's why I want this e-course to be your golden ticket of a resource to help you launch your blog career! I created it because I wish I had something this helpful when I just started blogging.
I've learned a lot on my own in the last 5+ years & all the hard work and knowledge earned paid off in October 2017, when I was able to quit my 9-5 job to blog full time at the age of 26!
This e-course is reflective of what I've personally tried and applied on the journey to start & grow my blog into the successful business it is today, compiling 5+ years of research, along with tips & tricks of the trade, into a 14-day program just for you!
---

---


---

Think about HOW MUCH you're getting in this e-course - I'm talking 5+ years of tried & true research and strategies I personally use AND have found continuous success with!
And guess what…I'm blogging full-time today because I've invested in my passion! I never imagined I would be THIS HAPPY with my career and frankly, never dreamed I would be my own boss & the CEO of my OWN BUSINESS at the age of 26!
What you're investing in today is an e-course that will TEACH & SHOW you how to monetize your blog as a business, allowing you to make back every dime you're putting down + MORE & MORE! I'm talking $$ that might launch you into a new career path - $$ that might allow you to quit your job & go into business ON YOUR OWN!

I'm putting 5+ years of information into a 14DAY PROGRAM! You won't be wasting time trying to figure out what works & what doesn't. This e-course shortens the process by including only WHAT WORKS, through a step-by-step guide that will launch you into the right direction when beginning your blogging journey & growing it as a profitable business!
By building your pitch strategy, developing a strong portfolio, and growing a dedicated following, earning back the money you've spent on this e-course will be the EASIEST thing you'll find achievable.
---